19490 Draper Rd, Cottonwood, CA 96022
You are in advanced mode.
You can turn it off in left sidebar. To use advanced options, you will need to enter your own Google Maps API Key.
Get Google API Key
Come spend a day at Duivenvoorden Farms!
Learn about regenerative ranching, farm-to-table local economy, nutrition and more!
Farm tour starts at 10:45 am.
Lunch and Cattlemen's Feast Dinner with beef provided by High Noon Beef is included with admission.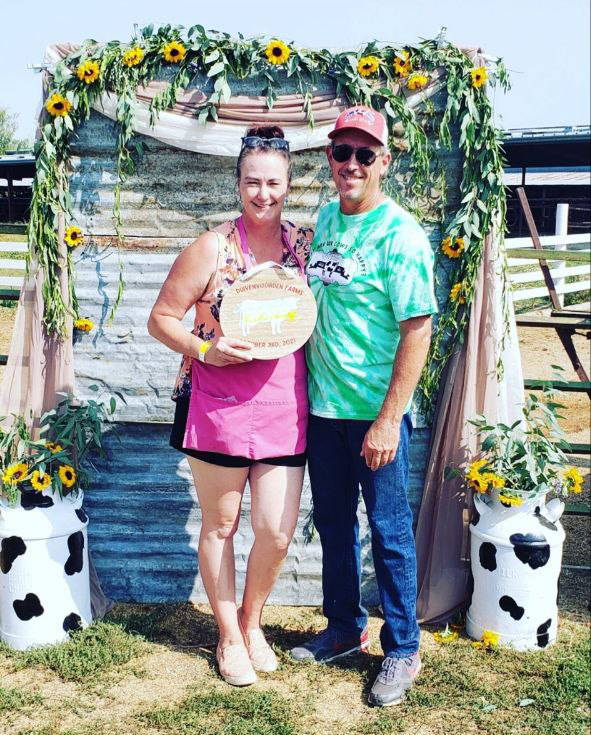 Meet Marc and Lori Duivenvoorden, the dedicated and passionate owners of Duivenvoorden Farms, a Grade A, state-inspected, licensed dairy and milk processing facility. Not only are they happily married for 36 years, but they also share a deep love and respect for their farm and their cows. Farmer Marc takes care of milking the cows, overseeing farm operations, repairing equipment, and managing customer relations, while Lori works tirelessly, splitting her time between the farm office, farm-event coordination, and running her own bakery, Milk House Cookies.
At Duivenvoorden Farms, quality and sustainability are at the forefront. Their cows are 100% grass-fed, enjoying the lush pastures all year round. Marc and Lori believe in allowing their cows to live their lives naturally, without the need for grain. They treat their cows with utmost care and respect, and even give them names, considering them as part of their own family.
As a Grade A dairy and milk processing facility, Duivenvoorden Farms takes pride in providing a clean and safe product to their customers. Marc and Lori's commitment to maintaining high standards and their unwavering dedication to their farm and cows have earned them a reputation in the farming community for their excellence.
With their combined efforts, Marc and Lori have built a successful business that reflects their values of sustainability, quality, and respect for their cows. Their love for each other, their farm, and their cows is evident in every aspect of their operation, making Duivenvoorden Farms a shining example of a family-owned and operated farm that cares deeply about their product, their customers, and their cows.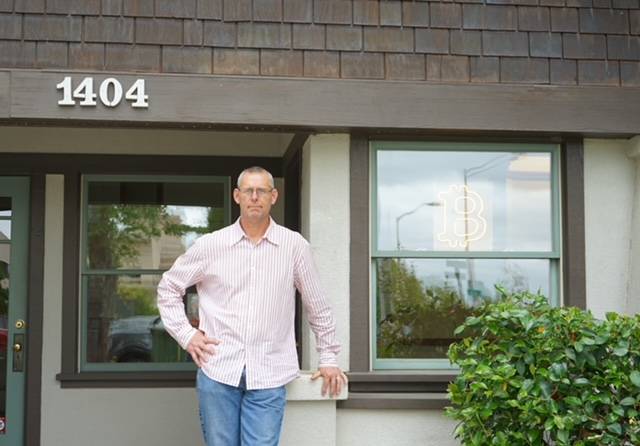 Redding Bitcoin Center, founded by Jed Powers is a pioneering institution in the world of bitcoin. Jed's deep curiosity and fascination with the underlying technology of Bitcoin led him to dedicate countless hours to learning about its intricacies and potential impact on the financial landscape.
Driven by the desire to educate and empower others, Jed established Redding Bitcoin Center as a hub for learning and engagement with Bitcoin. Through workshops, seminars, and one-on-one consultations, Jed and his team provide valuable insights and guidance on topics such as Bitcoin mining, wallets, and investment strategies.
Jed's vision for Redding Bitcoin Center is to foster a community of informed and empowered individuals who can harness the potential of Bitcoin for their financial benefit. He is dedicated to promoting awareness, understanding, and adoption of Bitcoin, with a strong emphasis on responsible and informed usage. With his extensive experience as a former Project Manager, Jed brings exceptional organizational skills and a deep commitment to delivering high-quality educational experiences in Northern California.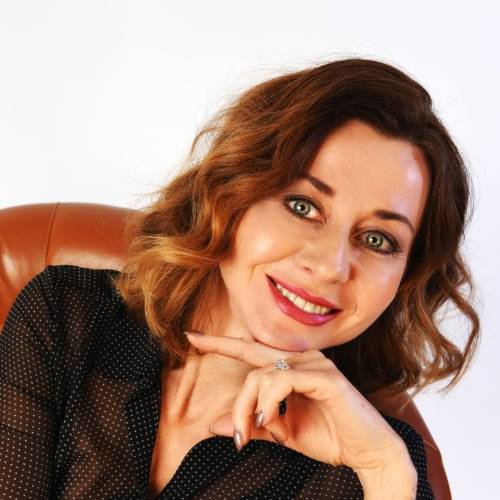 Maria Powers is a nutritionist who challenges the status quo in conventional health and wellness. Despite following the standard health advice of "eat less and move more," she found herself chronically exhausted, pre-diabetic and desperate at the age of 38.
She was only able to restore her health and energy levels by going "against the grain" and switching to a ketogenic diet in 2017.
After being certified as a health coach and a nutritionist, Maria now runs a private practice in Redding, CA, where she supports her clients with a balanced and sustainable low-carb diet.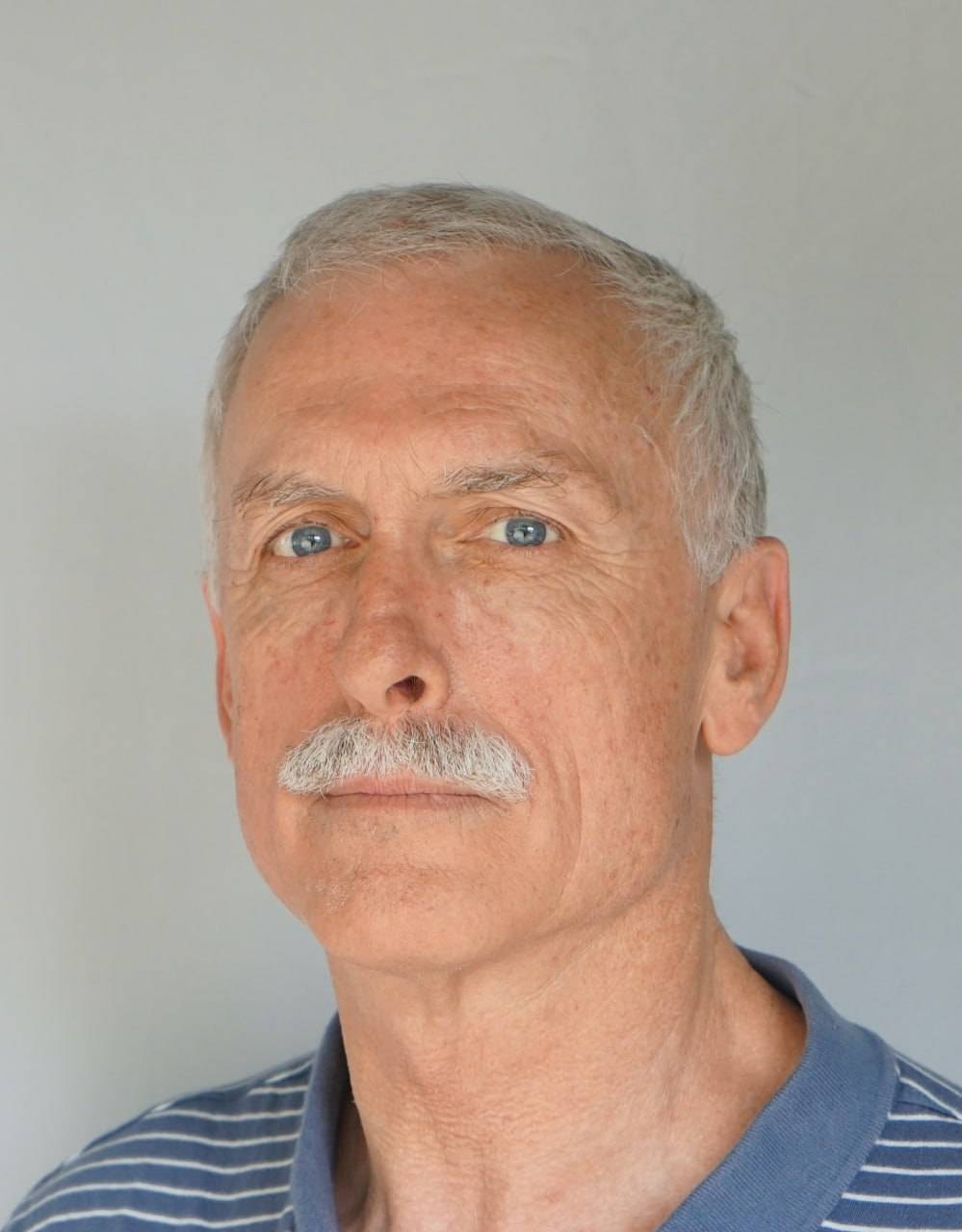 Alan Jackson is a dynamic individual who has not only raised four children to be positive-minded productive citizens, but has also made a name for himself as a professional pilot and a passionate advocate for Bitcoin.
With a love for adventure and a keen sense of curiosity, Alan has traveled the world as a pilot, spreading the word about the revolutionary potential of Bitcoin. As an educator and promoter of this digital currency, Alan has dedicated himself to empowering freedom-seeking individuals with knowledge about the positive impact Bitcoin can offer in today's rapidly changing financial landscape.
Alan's passion for Bitcoin goes beyond just the financial aspect; he believes it has the potential to transform the way we view and interact with money. Through his engaging talks and presentations, Alan inspires others to embrace the possibilities of this decentralized digital currency, empowering them to take control of their financial future.
But Alan's influence doesn't stop there. He's also an advocate for social change and community development. He's actively involved in various charitable causes, leveraging the power of Bitcoin to make a positive impact in the lives of those less fortunate.
When he's not busy flying across the globe or educating others about Bitcoin, you can find Alan indulging in his love for the great outdoors. He's an avid motorcyclist and nature enthusiast, who finds solace and inspiration in the beauty of the natural world.
Whether he's soaring through the skies or sharing his insights on the benefits of Bitcoin, Alan continues to make a significant impact on the lives of those around him, and he shows no signs of slowing down anytime soon.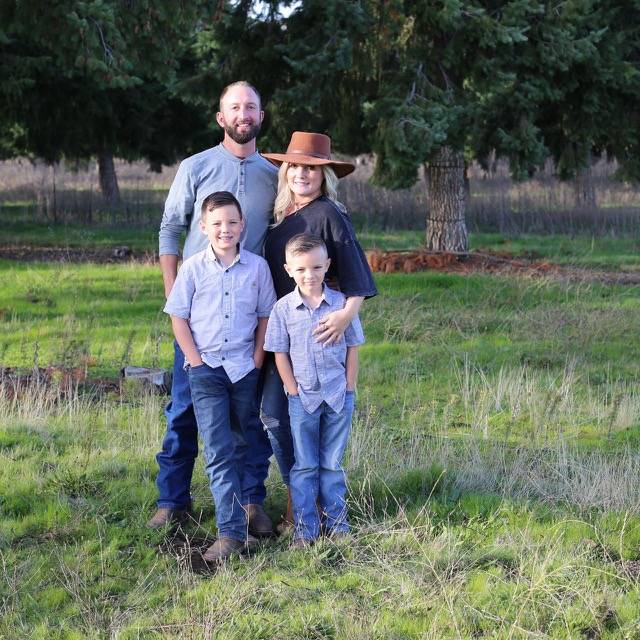 Welcome to our farm-to-table family business! We believe that you should know exactly what you're feeding your loved ones and where it comes from. Gone are the days of anonymous beef from unknown sources. We're bringing back the personal touch of knowing your local rancher and butcher.
Our ranch is nestled in the breathtaking landscape of Alturas, CA, where our cattle roam on vast green pastures and rolling hills for nearly 10 months after calving, giving them ample time to grow naturally. We then bring them home to Millville, CA, where we carefully select the best quality animals to finish on our own green pastures for a minimum of 90 days with quality grain finish. We also offer grass-finished beef for those who prefer it.
We take pride in our commitment to humane handling practices for our herd at every step of the way, from calving to processing. We believe in transparency in beef production, and we want to connect you directly with your food, just like in the old days when you knew your rancher and butcher by name.
Join us on this journey to bring back the connection between the farm and your table, and experience the taste and quality of beef that comes from our family to yours.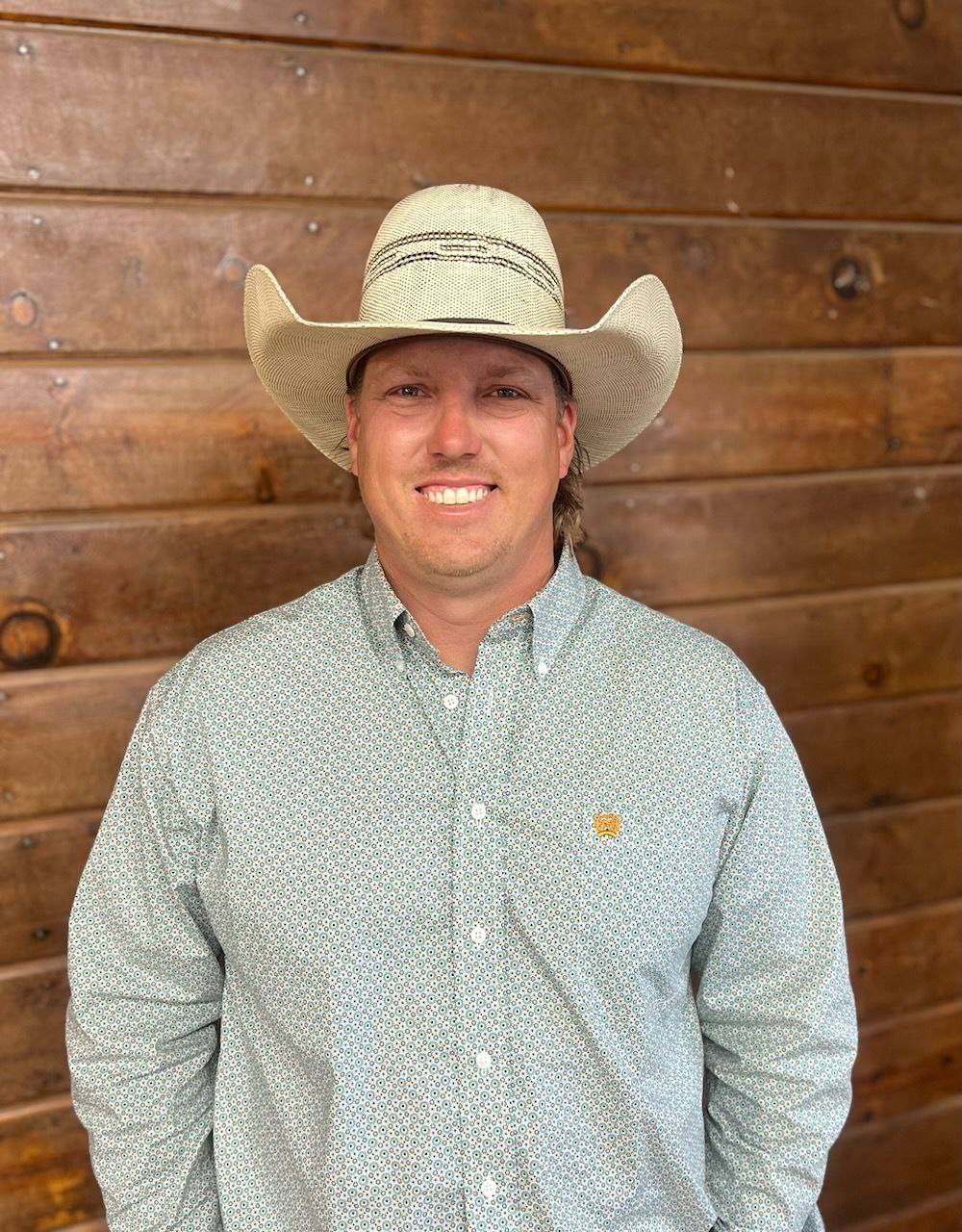 We are a family-owned and operated ranch located in the pristine Northern California region. Our commitment to sustainable agriculture is at the heart of our operation, and we take pride in raising cattle that are not only healthy and happy but also contribute to regenerative farming practices.
We prioritize regenerative farming, a holistic approach to farming that prioritizes soil health, biodiversity, and ecosystem restoration. We believe that by working with nature, we can create a resilient agricultural system that not only produces high-quality beef but also promotes ecological diversity and mitigates climate change.
Our cattle are free of antibiotics, and we do not add hormones to their diets. We prioritize the well-being of our animals, and they are free to roam on open pastures and graze on natural grasses. This results in beef that is not only healthier but also tastes better.
Our commitment to regenerative farming and sustainable agriculture means that when you choose us, you're not only choosing delicious, healthy, and high-quality beef, but you're also supporting a farming system that prioritizes the health of the environment and the animals we raise.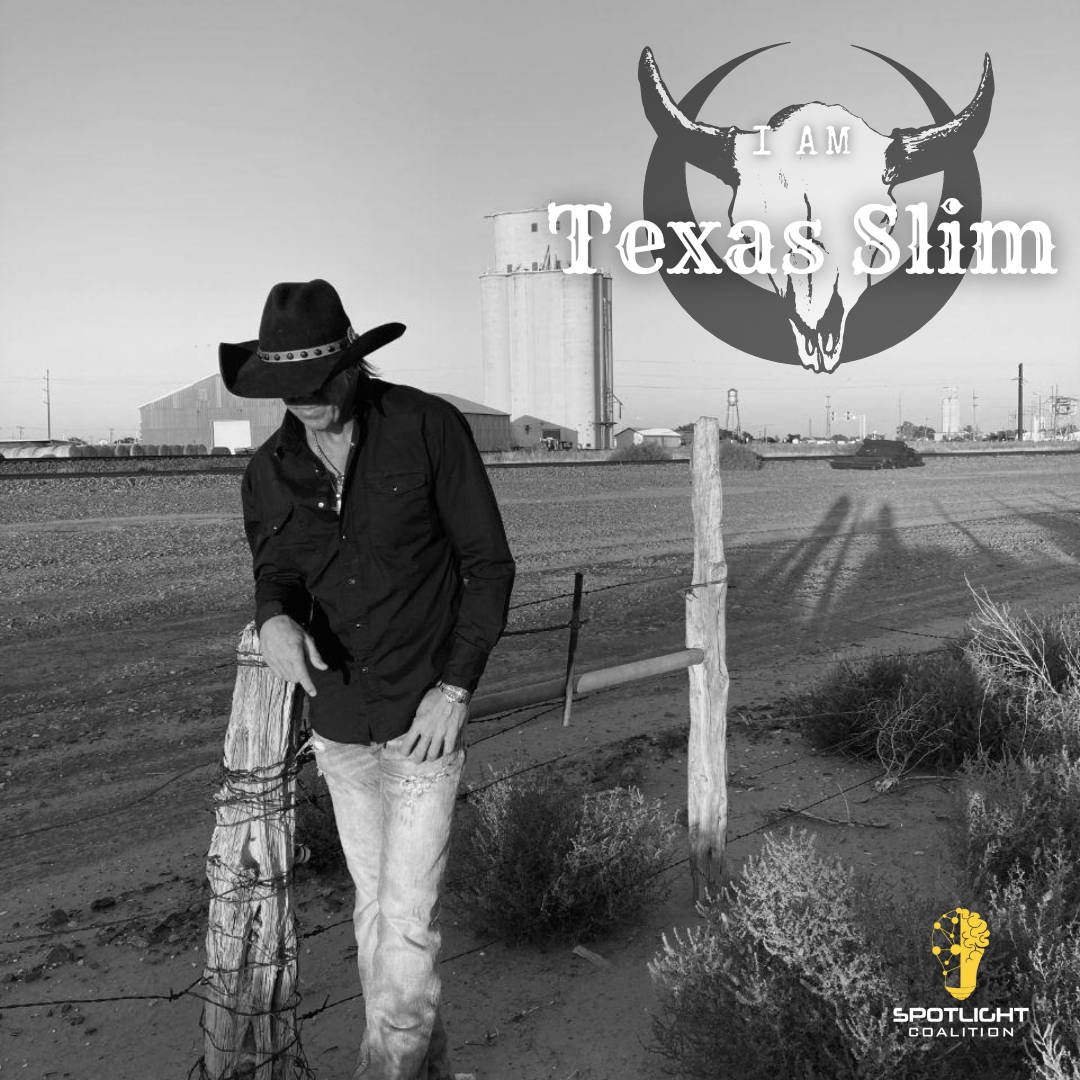 Texas Slim: The Man Behind the Beef Initiative
Texas Slim, born and raised in Canyon, Texas, is a man on a mission to bring back the lifeblood to small towns and communities through his Beef Initiative. With the immense popularity of the television series "Yellowstone" and its spin-offs, Slim believes that now is the perfect time to educate people about beef and ranching.
Growing up in an area rich in history, Slim was exposed to West Texas culture and lore from a young age. After a career as a research analyst in telecommunications and a health crisis that led him to an animal protein diet, he set out on a mission to restore the lifeblood to small towns that have become hollow shells of once-vibrant communities.
Slim believes that the decline of small towns began in the 1970s when small beef processors were either bought out or eliminated through regulatory capture, creating a behemoth monopoly that suffocates ranching today. He founded the Beef Initiative to combat this issue, working with ranchers to build microprocessing plants that allow them to sell their produce locally.
Under the Beef Initiative, cattle are grown on regeneratively managed pasture and sold directly to consumers. The initiative also provides good jobs that support the local economy. Slim believes that the multinational food system will not change until the consumer changes their demand for pure, nutritional food.
Slim also helps to host food intelligence summits at various ranches around the world to promote the importance of sustainability and health in the beef industry. Through partnerships with ranches like K&C Cattle and Hometown Meats, Slim is working to bring the best beef in the world back to local communities. The Beef Initiative is the voice of the Great American Rancher, and Slim believes it's time for them to stand against the prohibition of their heritage, legacy, and proof of work.
Texas Slim is more than just a businessman; he's a man with a mission to save lives. He believes that the time is right to rebuild communities with the "source of the seed of the solution." With the Beef Initiative, Slim is paving the way for a new model based on the effectiveness of the old model, an alternative to Big Ag.
Gates Open - Registration
Welcome to Duivenvoorden Farm Speech
Texas Slim's Keynote/Call To Action Speech
Johnny Ochoa Butchers and Showcases 1/2 Cow and Cuts
Alan and Jed Talk Bitcoin 101
Lunch provided by Ortega's Mex Restaurant (Beef from their farm)
Maria Speaks about Nutrition and Healthy Food Consumption
Farmer panel discussion with Marc and Audra
Texas Slim Discusses the need for localized processing
A&R Butchers or Kristie & Lyndia
Happy Hour, Networking and Raffles
Cattlemen's Feast Beef Dinner (Meat From High Noon)
Location & Accommodations
Address for the Event: 19490 Draper Rd, Cottonwood, CA 96022
Originally started by partners Jerry and Rita Duivenvoorden, and John and Nel DeJong, Duivenvoorden Farms has been operating in the north state for over 50 years. Owners Marc and Lori Duivenvoorden took over the farm in 1993 - doing everything from custom farming, running a beef herd, raising calves, and shipping raw milk to a local creamery. In 2009, Marc, Lori and their son Seth, made the decision to switch the dairy over to a raw milk herd share dairy. In June 2017, Duivenvoorden Farms gained access to the public market by building a "processing facility" to bottle their raw milk for retail sales.
Accommodations:
There are also several hotels in nearby towns.