Meet Your Subscription Box Rancher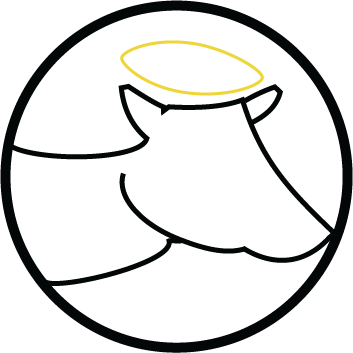 5214 70th St, Lubbock, TX 79424
We are the Warren Family, 4 generations of ranchers putting beef on a plate. We provide high-quality, American Grassfed Association certified Grassfed/Grass Finished Angus beef; raised without antibiotics or added hormones; no pesticides or herbicides used.
Our animals are on a Green-Forage diet of warm and cool season grasses from birth to finishing. Our Grassfed/Grass Finished beef will be your best source for absorption of all nutrients including high Omega 3's, Conjugated Linolic Acids, Vitamin E, etc. We also market for five local, Texas area producers: Free Range Chicken (supplemented with Non-GMO, No Soy, No Corn feed), All-Natural Pork, Pastured, Chicken Eggs (supplemented with Organic, No Soy, No Corn feed), and Grassfed, A2, Raw Milk, Artisan Cheese.
We are committed to providing our customers with the healthiest and freshest Texas- raised clean animal proteins. Check out our website for a great story on nutritional healing while eating Nutrient dense food. Our Beef is Beyond Organic and our customer service is Wildly Civilized!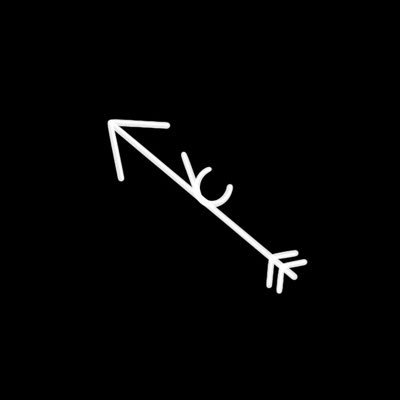 2600 N FM 973, Austin, Tx 78725
Hi! We're Cole & Kelsey Bolton. We take pride in our slogan "Austin Bred and Fed" in that we are one of the few ranches that can truly say we raise cattle in the Capitol City. I'm a 3rd generation cattle rancher, having grown up on a cattle feed yard in East Texas, and Kelsey is a 2nd generation rancher, born and raised in the Austin area.
Our ranch consists of Black Angus and Red Angus bloodlines. We focus heavily on the best genetics, because the pedigree controls 45% of the marbling in the animal. Our beef is pasture raised, with no antibiotics and no growth hormones.
Studies have shown that the natural environment that cattle are born in positively impacts the meat quality. We do grain finish our cattle at the ranch the last 90 days before slaughter for several purposes: marbling, efficiency, and consistency. Our ration is a culmination of grains all grown locally in Central Texas and non-GMO.
We guarantee our beef to grade Choice or Prime. Our pigs are pasture raised and live in a natural environment where they can lay in the mud, play in the sun, or relax in the shade. Being good stewards of the land is important and we hope to be able to spread our vision and continue to grow within the industry.
Founder of The Beef Initiative
@modernTman
iamtexasslim@fountain.fm
Introducing Texas Slim Cuts' Curated Grass-Fed and Grass-Finished Beef Subscription Box – the ultimate choice for meat lovers seeking exceptional quality, taste, and sustainability. Each month, delight your taste buds and elevate your culinary experience with the finest cuts of beef, hand-selected from free-roaming Texas cattle raised on lush, nutrient-rich pastures.
Our commitment to premium quality and ethical farming practices guarantees that the beef in each subscription box comes from cattle that are 100% grass-fed and grass-finished, without antibiotics, growth hormones, or GMOs. This translates to a healthier and tastier dining experience for you and your loved ones.
Texas Slim Cuts' expert team meticulously evaluates each cut of beef, ensuring only the most tender, flavorful, and succulent cuts make it into your subscription box. We focus on providing you with a variety of cuts to suit diverse culinary styles, including:
Ribeye Steak – Juicy, rich, and well-marbled, these steaks are perfect for grilling, pan-searing, or sous vide cooking.
Filet Mignon – The most tender cut, often referred to as the king of steaks, is ideal for special occasions or romantic dinners.
NY Strip – A lean and flavorsome steak, providing an excellent balance of tenderness and taste, great for grilling or pan-searing.
Top Sirloin – A versatile and lean cut, perfect for steak salads, stir-fries, or simply grilling with your favorite marinade.
Ground Beef – Premium grass-fed ground beef, perfect for creating mouthwatering burgers, meatballs, or classic spaghetti bolognese.
Brisket – Slow cook this cut to achieve tender, fall-apart beef, ideal for barbecue, pot roasts, or festive gatherings.
Short Ribs – Rich and full of flavor, these ribs are perfect for braising or slow cooking, resulting in succulent, tender meat.
In addition to these staple cuts, Texas Slim Cuts occasionally includes seasonal specialties and artisanal products, such as beef jerky, sausages, and other gourmet delights.
Experience the incredible taste, tenderness, and health benefits of curated grass-fed and grass-finished beef with Texas Slim Cuts' subscription box. Indulge in the ultimate beef experience while supporting local farmers and environmentally-friendly practices. Place your order now and embark on a culinary adventure like never before.