Ginger Hill Angus, 13038 Lee Hwy, Washington, VA 22747
You are in advanced mode.
You can turn it off in left sidebar. To use advanced options, you will need to enter your own Google Maps API Key.
Get Google API Key
Ginger Hill Angus, a family-owned and operated purebred Angus seedstock operation located in the picturesque foothills of the Blue Ridge mountains near historic Washington, Virginia, invites you to a special event highlighting the importance of self-sovereignty and decentralization in our food, health, and financial systems.
For over six decades, the Miller family has been raising Angus cattle and passionately advocating for the preservation of rural communities and family farms. Dr. Brooke Miller, a founding member and former president of the United States Cattleman's Association (USCA), along with his wife, Ann, continue this legacy while also practicing medicine at Miller Family Health and Wellness in Washington, Virginia. They champion informed consent, patients' rights, nature's medicine, and the benefits of a healthy, meat-based diet.
Introduced to Bitcoin and the Beef Initiative through their daughter and son-in-law, Amanda and Matt Kita, Brooke and Ann wholeheartedly support the goals of this community. They recognize the negative impact that large corporate monopolies have had on rural America and the health of the population. This event aims to discuss solutions for improving the economics of family farms and ranches, educating consumers, and enhancing overall health.
Join us in exploring the power of self-sovereignty and decentralization as we work together to create a brighter future for family farmers, ranchers, and consumers alike.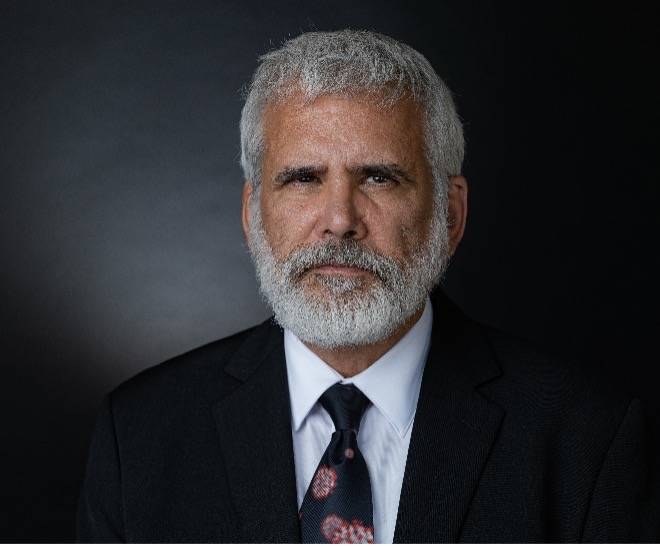 Dr. Robert Malone is an internationally recognized scientist/physician and the original inventor of mRNA vaccination as a technology, DNA vaccination, and multiple non-viral DNA and RNA/mRNA platform delivery technologies. Dr. Malone has been a thought leader in the Covid era, testifying against Covid mandates & censorship, and for early treatment across the world. Dr. Malone has written extensively about mRNA vaccines and the livestock industry. He is featured on many TV, radio, and podcast interviews, and his best-selling book and substack reach an audience of millions.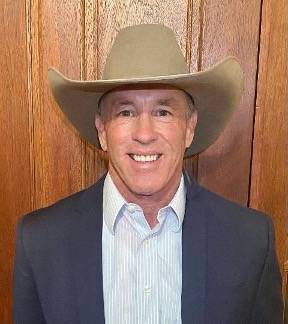 Dr. Miller is a lifelong resident of Washington, Virginia, where he lives with his wife, Ann Miller. He is the owner/operator of Ginger Hill Angus, LLC., a purebred seedstock Angus cattle operation, founded by his father, Jackson Newbill Miller, in 1957. Dr. Miller is the immediate past president and serves on the board of the United States Cattlemen's Association. Brooke and Ann's grandchildren represent the 10th generation of the Miller family to live in rural Rappahannock County, Virginia.
Restoring competition in the cattle industry and improving the economic viability of ranching has been Dr. Miller's passion for over a decade. He sees the success of America's farmers and ranchers as vital to the country's food and national security. With 37 years of clinical experience in Family and Emergency Medicine, Dr. Miller is a board-certified Family Practice physician who currently practices in Washington, VA, alongside his wife, Ann, at Miller Family Health and Wellness, PLLC. His clinical interests include health promotion, disease prevention, and the treatment and reversal of chronic diseases through lifestyle changes and a beef-centered healthy diet.
Dr. Miller graduated from Virginia Tech in 1982 with a BS in Biology, earning honors such as Phi Beta Kappa and Magna cum laude. He was a member of the national champion beef cattle judging team in 1981 at Virginia Tech, where he ranked highest in oral reasons. Dr. Miller attended medical school at the University of Virginia, graduating in 1986, and completed a Family Practice residency at the Medical College of Virginia, Chippenham Hospital, Richmond, Virginia in 1989.
Dr. Miller proudly identifies as a Christian, husband, father, grandfather, patriotic American, cattleman, and CrossFit athlete.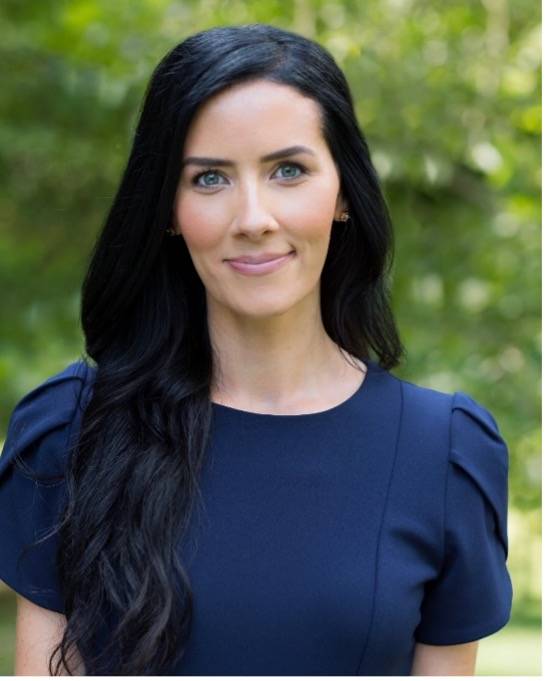 Growing up on a ranch in California, Justine learned the importance of personal responsibility and the love of living off the land at a young age. These lessons stuck with her as an adult, and she continued to work towards self-sovereignty in her everyday life. This drive towards relying less on the middleman, and her passion for individual freedom, are what eventually led her to bitcoin. She now works as the VP of Business Development at Unchained Capital, a bitcoin financial services company that helps individuals truly own their wealth while unlocking their financial independence. Justine believes bitcoin is freedom money and she is passionate about teaching others how to be empowered by it.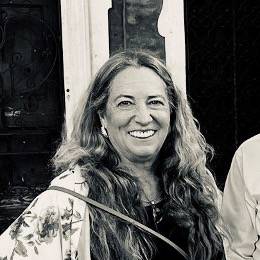 Jill Glasspool Malone, Ph.D.
Dr. Glasspool Malone is a specialist in biotechnology. She is a co-founder of a number of biotech companies and has held positions in the biotechnology industry and academia and has an extensive publication record. She writes for a substack that reaches almost a million people a day. Dr. Malone has an extensive farming background, breeds horses and her original undergraduate studies were in animal science. She worked as a behaviorist at the San Diego Zoo before she went back to school for her graduate degree.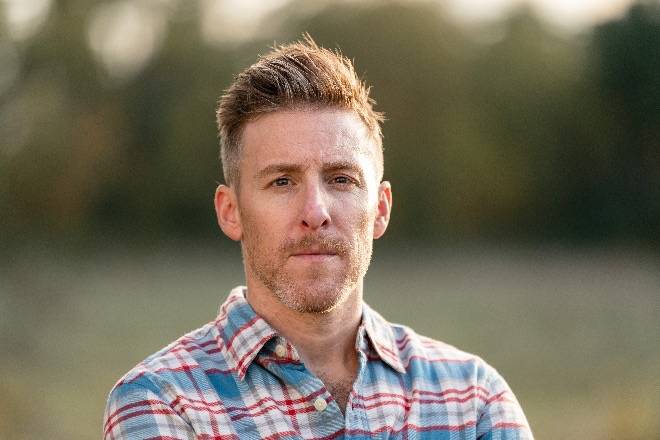 Matt is an experienced attorney having spent time in both private practice and in house, most recently as Chief Legal Officer of Axiom, a bitcoin-focused finance company. Prior to joining Axiom, Matt served as in-house counsel at various bitcoin companies, and worked in private practice at the law firms Reed Smith and Stevens & Lee. Besides law, Matt competes in triathlons and devotes many weekends to working with his family at Ginger Hill Angus, in Washington, Virginia, a certified Black Angus ranch owned and operated by his father-in-law, Brooke Miller.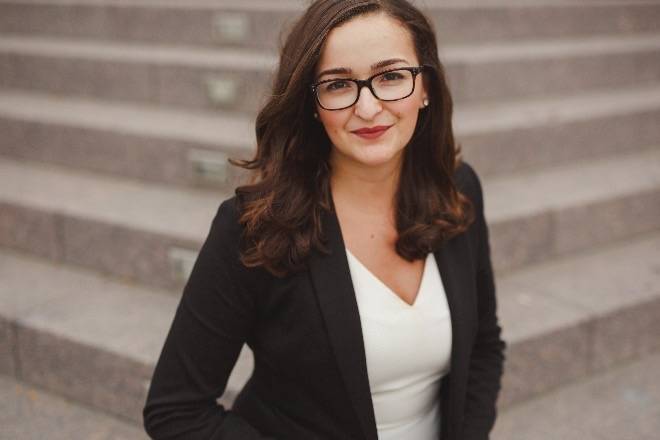 Lia Biondo manages the day-to-day operations for the Western Skies Strategies Washington, D.C. office. With clients like the United States Cattlemen's Association, Society for Range Management, and the Rural & Agriculture Council of America, the team at WSS helps associations and individuals successfully navigate Capitol Hill. She has contributed to published works by CNBC, The Washington Post, the BBC, RFD-TV and the National Institute for Lobbying & Ethics and was selected as the "Top 21 in 2021" by The Advocacy Association. A native of the "Mitten State," Ms. Biondo graduated from Michigan State University with a degree in Environmental Studies and Agriscience.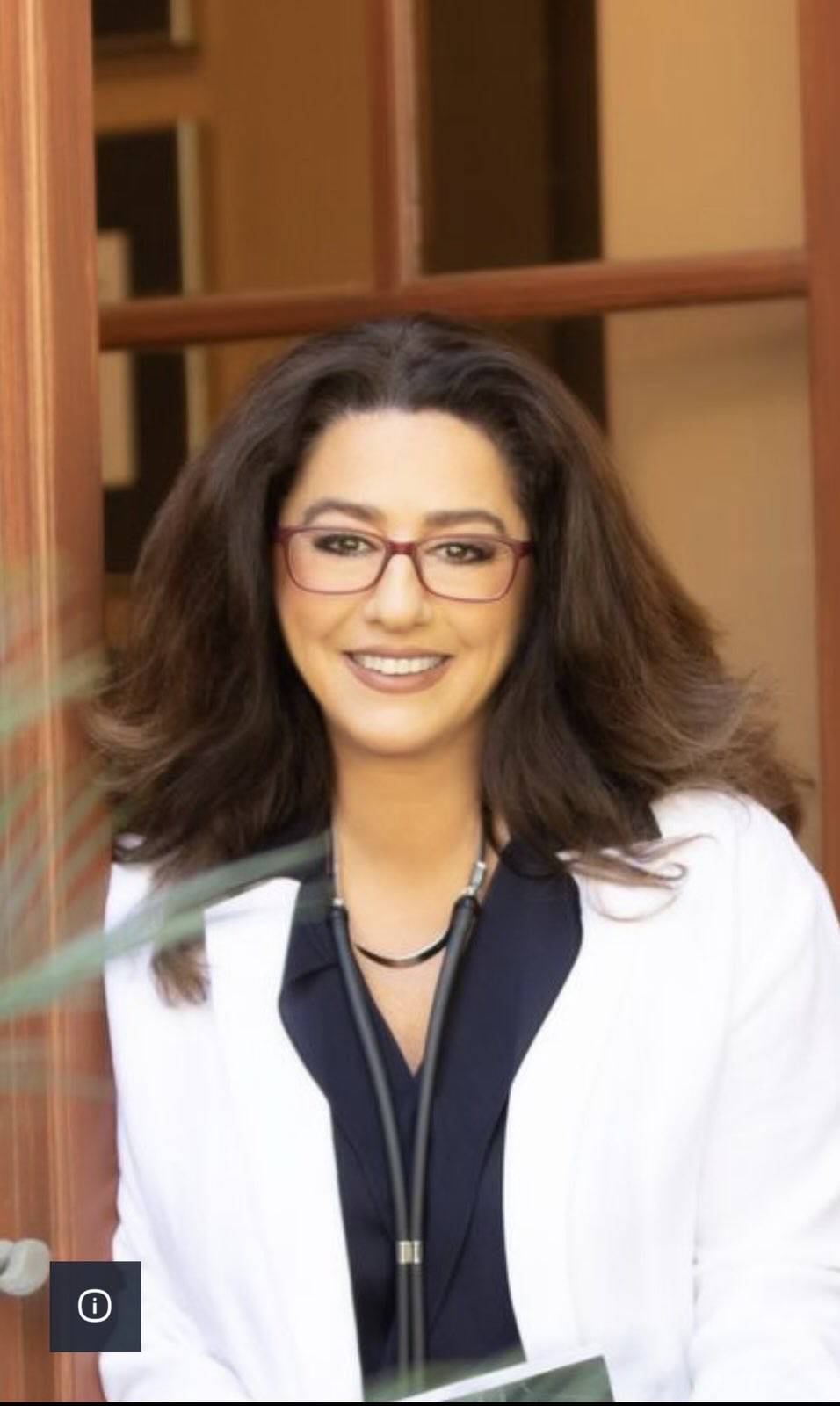 Dr. Sabine Hazan, a renowned physician, writer, and speaker, is a pioneer in the field of clinical gastroenterology. She obtained her MD from the University of Miami, completed her residency at Jackson Memorial Hospital, and received her fellowship from the University of Florida, where she became the first woman to be accepted into the Clinical Gastroenterology Fellowship program.
As an expert on the gut flora (microbiome) and cutting-edge medical research, Dr. Hazan has published articles in numerous prestigious medical journals and authored two books, including "Let's Talk Sh!t" and "Regenesis." She is also the Series Editor on the microbiome for Practical Gastroenterology, a peer-reviewed journal that reaches 18,000 gastroenterologists worldwide.
Dr. Hazan is a sought-after speaker and has presented at various international conferences, including the World Congress of Digestive Disease, MAGI, Microbiome Congress, International Drug Discovery Science and Technology Conference, and NIST (National Institute of Standards and Technology). Her expertise in gastroenterology, internal medicine, and hepatology has been invaluable in many regards over the last two decades.
Currently, Dr. Hazan serves as the CEO of Ventura Clinical Trials, where she has led over 300 clinical trials for pharmaceutical companies in cutting-edge research on various medical issues. Since March 2020, she has been at the forefront of COVID-19 research, leading ongoing FDA-approved clinical trials for treatment and prophylaxis using Hydroxychloroquine, Zpack, VIT C D, Zinc, and IVM.
She is also the founder and CEO of Progenabiome, a genetic sequencing research laboratory. Under her leadership, the laboratory has conducted 35+ studies investigating the role of the gut flora in various diseases, including COVID-19. Progenabiome became the first lab worldwide to detect SARS-CoV-2 from patient fecal samples by Whole Genome Sequencing and identified a susceptibility marker for COVID in the microbiome.
Dr. Hazan's groundbreaking research has also led to the development of familial fecal transplant, which shows promising results for treating autism in children. Her contributions to the medical field have been recognized globally, and she continues to inspire and lead medical professionals in cutting-edge research.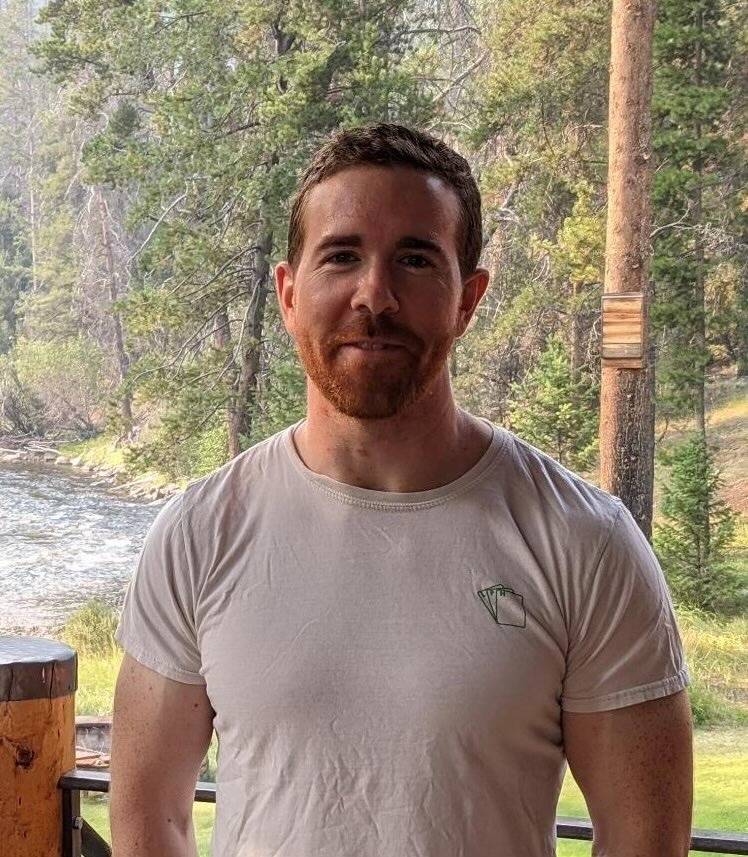 James has been a software engineer since 2008 and has been working on Bitcoin Core, the most widely deployed Bitcoin implementation, since 2015. He leads multiple projects that aid in the reliability and scalability of bitcoin, including expanding custody options. He believes that bitcoin is a necessary tool for individuals to protect themselves against an increasingly likely disruption of the fiat monetary system.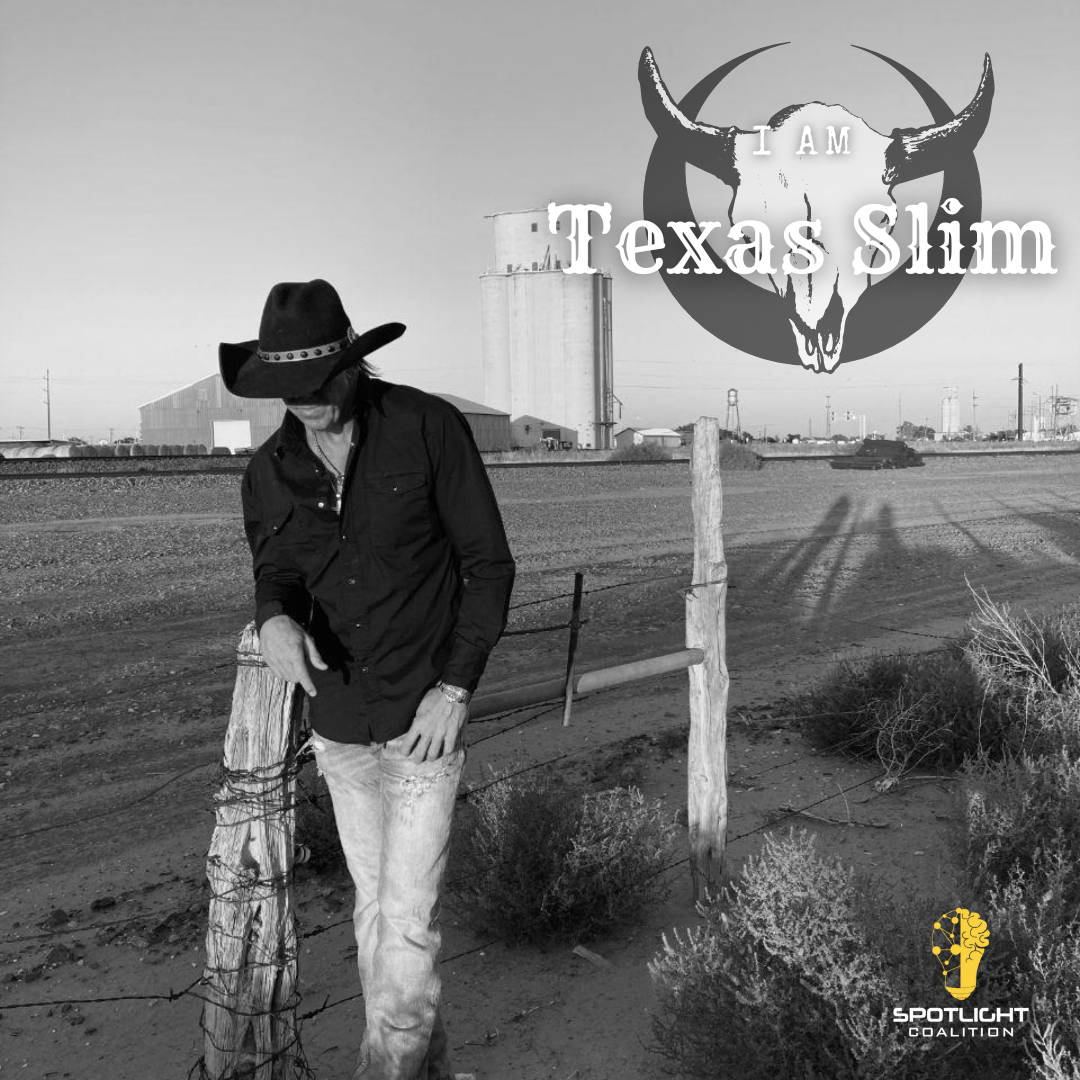 Texas Slim: The Man Behind the Beef Initiative
Texas Slim, born and raised in Canyon, Texas, is a man on a mission to bring back the lifeblood to small towns and communities through his Beef Initiative. With the immense popularity of the television series "Yellowstone" and its spin-offs, Slim believes that now is the perfect time to educate people about beef and ranching.
Growing up in an area rich in history, Slim was exposed to West Texas culture and lore from a young age. After a career as a research analyst in telecommunications and a health crisis that led him to an animal protein diet, he set out on a mission to restore the lifeblood to small towns that have become hollow shells of once-vibrant communities.
Slim believes that the decline of small towns began in the 1970s when small beef processors were either bought out or eliminated through regulatory capture, creating a behemoth monopoly that suffocates ranching today. He founded the Beef Initiative to combat this issue, working with ranchers to build microprocessing plants that allow them to sell their produce locally.
Under the Beef Initiative, cattle are grown on regeneratively managed pasture and sold directly to consumers. The initiative also provides good jobs that support the local economy. Slim believes that the multinational food system will not change until the consumer changes their demand for pure, nutritional food.
Slim also helps to host food intelligence summits at various ranches around the world to promote the importance of sustainability and health in the beef industry. Through partnerships with ranches like K&C Cattle and Hometown Meats, Slim is working to bring the best beef in the world back to local communities. The Beef Initiative is the voice of the Great American Rancher, and Slim believes it's time for them to stand against the prohibition of their heritage, legacy, and proof of work.
Texas Slim is more than just a businessman; he's a man with a mission to save lives. He believes that the time is right to rebuild communities with the "source of the seed of the solution." With the Beef Initiative, Slim is paving the way for a new model based on the effectiveness of the old model, an alternative to Big Ag.
Dr. Brooke Miller Welcomes Everyone to Ginger Hill Angus
Texas Slim's call to Action
Dr. Miller Discusses Health and Nutrition
Bitcoin 101 with Matt Kita and Justine Harper
Women's Panel: Nurturing Connectivity and Natural Living in an Increasingly Unnatural World; Moderated by Amanda Kita, featuring Justine Harper, Ann Miller, and Dr. Jill Malone
Dr. Miller and Lia Biondo Discuss USCA and issues facing the United States Cattlemen
Texas Slim Discusses the need for localized processing
Dr. Robert Malone and Dr. Jill Malone speak regarding mRNA Vaccines, their proposed and current usage in livestock, and the potential impact on our food
Break, Happy Hour/Farm tours
Brooke and Slim call everyone to Cattlemen's Feast
John Guvremont speaks regarding Quievremont Vineyards and Reality Farm